Meet the Lakes Cosmetic Team
The Lakes Cosmetic Institute team is dedicated to helping you enhance your natural beauty. When you are looking for advanced skincare services, you can trust the experienced team at Lakes Cosmetic.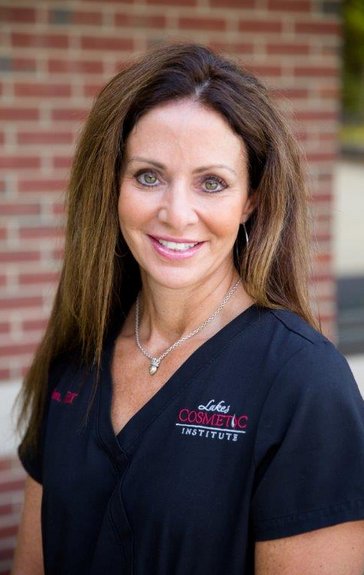 Jennifer Nunez, RN, BSN
Clinical Manager
Jennifer attended the University of New Hampshire, and graduated magna cum laude in 1994 with a bachelor's degree in nursing.
She began her nursing career at Lakes Region General Hospital, working in medical/surgical, psychiatric then emergency medicine for close to twelve years. She served as the Director of Emergency Services; overseeing the Emergency Department, Fast Track and EMS.
In 2007, Jennifer joined ENT Associates of NH and Lakes Cosmetic Institute, where she provides many cosmetic procedures such as, Botox, administration of fillers, laser, and chemical peels. Jennifer Nunez is rated a master injector combining her thorough knowledge of facial anatomy, passion for her job, and clinical training in cosmetic injections to achieve amazing results for her clients in a safe, comfortable setting. Jennifer is a member of the American Society of Plastic Surgical Nurses.
Jennifer enjoys spending time with her daughter Jacqui, and enjoying all NH has to offer. She also enjoys CrossFit, skiing, and boating on Lake Winnipesaukee.
Sherri Graton
Office & Cosmetic Coordinator
Sherri has been a part of the Lakes Region community for more than 25 years. She has worked in the spa industry for the past eight years, and has a particular interest and passion in aesthetics and health & wellness. Her warm, friendly smile and helpful attitude is supported by her ability to assist patients with the coordination of services. Her areas of expertise include client relationships, sales and customer service.
She is very active in the community and serves as an ambassador for the Lakes Region Chamber of Commerce. As the office and cosmetic coordinator, Sherri is often the first person you see and is always ready to support you with all of your cosmetic needs.
Sherri resides in Alton Bay with her family and enjoys hiking, boating, swimming, and touring New Hampshire's scenic countryside by way of motorcycle, snowmobile and boat.
Free Consultation
Interested in learning more about how Lake Cosmetic Institute's non-surgical procedures can help restore your natural beauty?
Simply call 603-527-8127 to schedule a convenient time. You can also click here to contact us directly through our website.
As a thank you for considering Lakes Cosmetic Institute, you will also receive a sample bottle of Jen's Aromatic Facial Treatment Oil.
Address:
Lakes Cosmetic Institute
Hillside Medical Park
14 Maple Street
Entrance D
Gilford, NH 03249
Phone:
(603) 527-8127
Email:
Info-lakescosmetic[at]lrgh[dot]org
Office Hours:
Monday – Friday
Procedure Hours:
Tuesdays 10:00a-6:00p
Wednesday 7:30a-4:30p
Thursday 7:30a-4:30p
(Other appointment times available upon request.)
Mailing List:
Periodically, we send out emails about specials.
(Note: Your email address will not be used for any spam and will never be given to any third parties.)