Days of Christmas Giveaways!
Starting November 21st at Lakes Cosmetic Institute
November 21st: Kybella Promo! (for submental fullness) Purchase your first Kybella treatment for only $999 and receive your Botox treatment on us!! Purchase a second Kybella treatment for $899 and lips are on the house! Liptastic!! Purchase 3 Kybella treatments at once and you receive 30% off, plus a Botox treatment and lips!!!
November 22nd: Gift Certificates 20% off!
November 28th: Baby Foot Peel, Buy 1, get 1 half off! (take home treatment)
November 29th: Purchase a Microneedling with PRP treatment and get an area for Free!
November 30th: Purchase a light refresher chemical peel package of 4 for $300!
December 5th: Purchase any product at full price and receive the 2nd for 50% off. Mix and match from any one of our lines – iS Clinical, Clarisonic, VI Derm, Visual Changes or Latisse.
December 6th: HOLIDAY PARTY!!! Have a friend who is NEW to Lakes Cosmetic and needs Botox? Bring your friend and you will BOTH receive Botox at an all time low price of $10/unit!! Your friend must be NEW to us!!
December 7th: Full face Microneedling WITHOUT PRP for $150 (a savings of $50).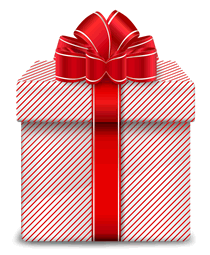 December 12th: Buy any Juvederm filler product and receive $100 off the first syringe, 2nd syringe $150, and 3rd syringe ½ off!
December 13th: VI Peel Special: (medium depth chemical peel) $50 off plus a Sheald (iS Clinical product worth $72.00)
December 14th: I saw Mommy Kissing Santa Claus! Any Juvederm Volbella or Juvederm Ultra Lip treatment $200 off!
December 19th: Buy up to 50 units of Botox and we will match you!!!!
Happy Holidays!! Give the gift that keeps on giving!
Address:
Lakes Cosmetic Institute
Hillside Medical Park
14 Maple Street
Entrance D
Gilford, NH 03249
Phone:
(603) 527-8127
Email:
Info-lakescosmetic[at]lrgh[dot]org
Office Hours:
Monday – Friday
Procedure Hours:
Tuesdays 10:00a-6:00p
Wednesday 7:30a-4:30p
Thursday 7:30a-4:30p
(Other appointment times available upon request.)
Mailing List:
Periodically, we send out emails about specials.
(Note: Your email address will not be used for any spam and will never be given to any third parties.)